全部
全部
产品管理
新闻资讯
介绍内容
企业网点
常见问题
企业视频
企业图册
Good news! CE certificate for Etta X-Porator F1!
---
Recently, there is good news again!
CE certificate has been obtained for Etta Flow Electroporator X-Porator F1, which indicates that Etta Flow Electroporator X-Porator F1 has successfully passed strict tests and assessments, meeting the requirements of entering the European market.
X-Porator F1, which has passed the CE certification test, has strictly followed the regulatory requirements from the beginning to the end in the whole development process, no matter from device selection or design development, and has met the CE certification requirements in electromagnetic compatibility (EMC), Safety and other aspects within the claimed specifications.
CE is an essential quality requirement for the eu to import and sell products, as well as a mandatory certification mark to enter the European market, which is regarded as a "passport" to open the European market.Products with CE mark indicate that they comply with a series of eu directives on wireless, safety, electromagnetic compatibility, health, environmental protection and consumer protection.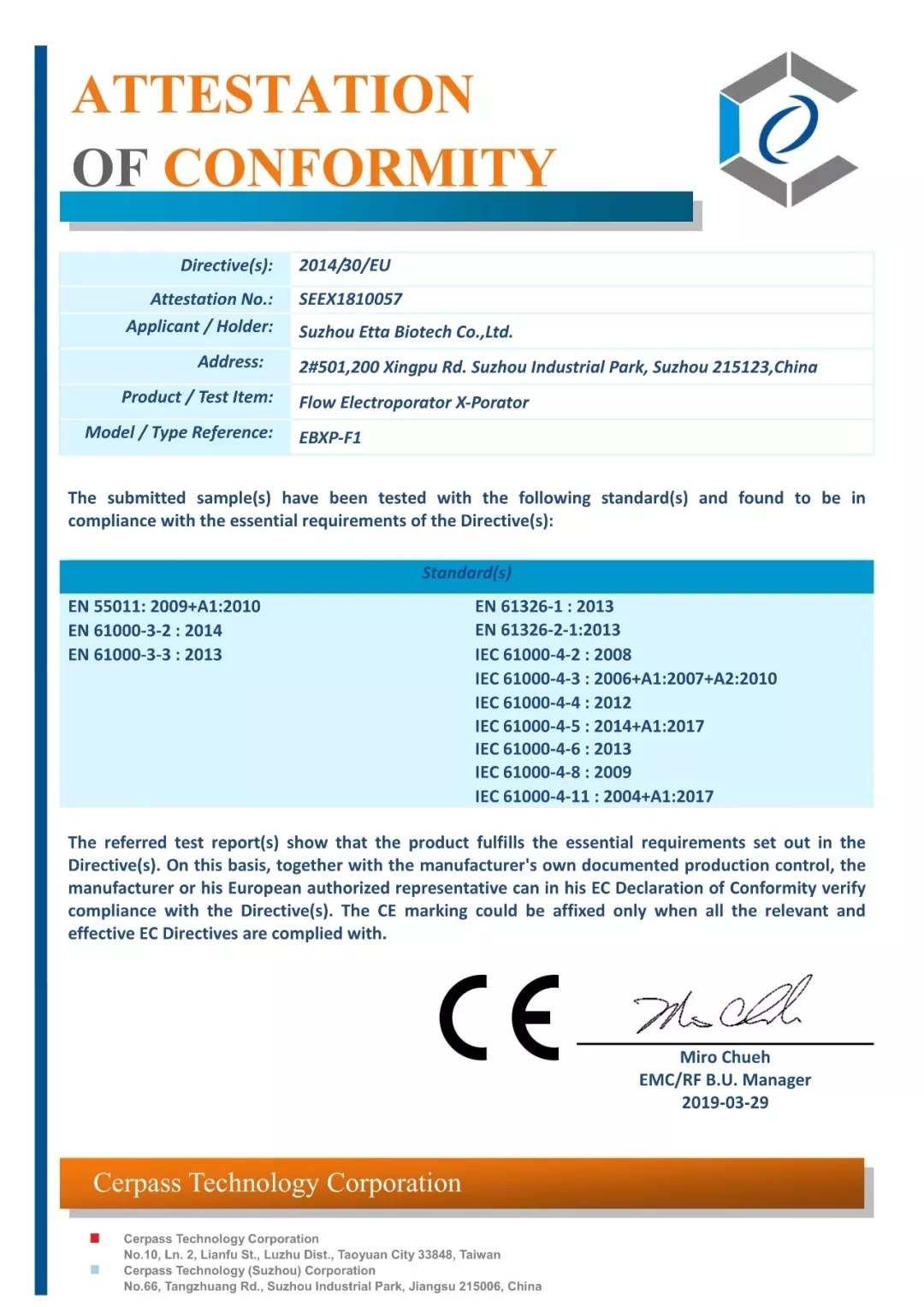 ▲ CE- emc certificate
▲ CE- safety certificate
CE,certificate,X-Porator,F1
---
Etta Biotech Co., Ltd. Copyright
© 2014-2022 All Rights Reserved
苏ICP备19051029号